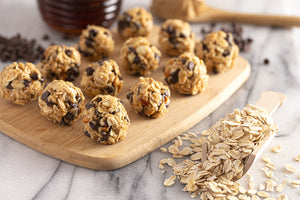 Protein is necessary for keeping up your energy and maintaining good health. When you need a protein boost, it's important to find snacks that will fill you up and take the edge off your hunger. At simply tera's, we can help you find the right recipes! These four protein-packed snacks are easy to make, can be consumed at any time of the day and can help stave off hunger between meals. Enjoy! Healthy Banana Cinnamon Protein Bars This two-step recipe requires you to roast oats before mixing together all the ingredients and baking. Roasting oats is quick and easy, and...
---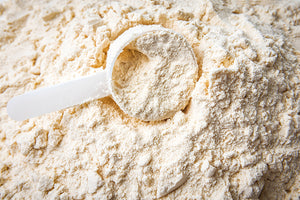 Whether you're looking to get in shape or simply get in more protein for the overall benefit of your general health, protein powder is an easy go-to for the purpose. Yet, not every protein powder you find available is created equal. Not only can the source of the protein be a big deal, but so can just how the protein powder was created. The process used in creating the protein powder can have a direct effect on the outcome of the powder's quality of protein. For example, the benefits of cold pressed protein powder can far outweigh those of protein...
---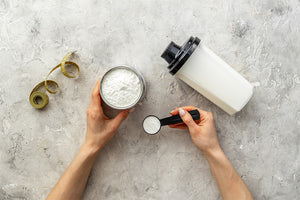 Protein powder is a food supplement that can help you develop strong muscles and stay healthy if you're training for a sporting event or competition. Protein powder is a good meal alternative for people who need to eat on the go, and can help you stay full for a long time after it's consumed. If you're choosing a protein powder for your diet, it's important to pay attention to the amino acids in the protein powder. Knowing what amino acids do, why they're important to the body, and which amino acids you should be consuming in your protein powder can...
---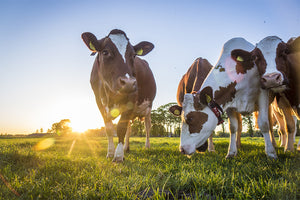 For more than two decades, recombinant bovine growth hormone (rBGH) has been utilized throughout the dairy industry as a staple in the products American consumers know and love. Without proper labeling, consumers are typically unaware of the rBGH in their food. Despite approval by the FDA in 1993, consumer appeals have been made regarding the safety of the hormone. In today's conversation, we are going to explore the history behind rBGH, what it does to our bodies, and how we can consume high-quality protein without any rBGH. Understanding Recombinant Bovine Growth Hormones (rBGH) Recombinant Bovine Growth Hormone is a man-made,...
---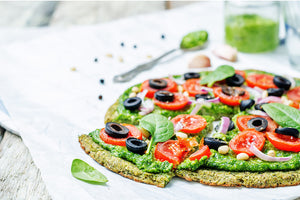 Did you know that your body needs protein not just to build muscle, but to function properly? Protein is one of the core building blocks of life as it is integral to the growth and rejuvenation of our body's cells. Typical protein sources in Western diets include meat, fish, lentils, dairy, and beans. According to The Dietary Guidelines For Americans, men over the age of 19 require at least 56 grams of protein per day. Women and girls over the age of 14 require around 46 grams of protein per day. While our base protein needs may vary from one...